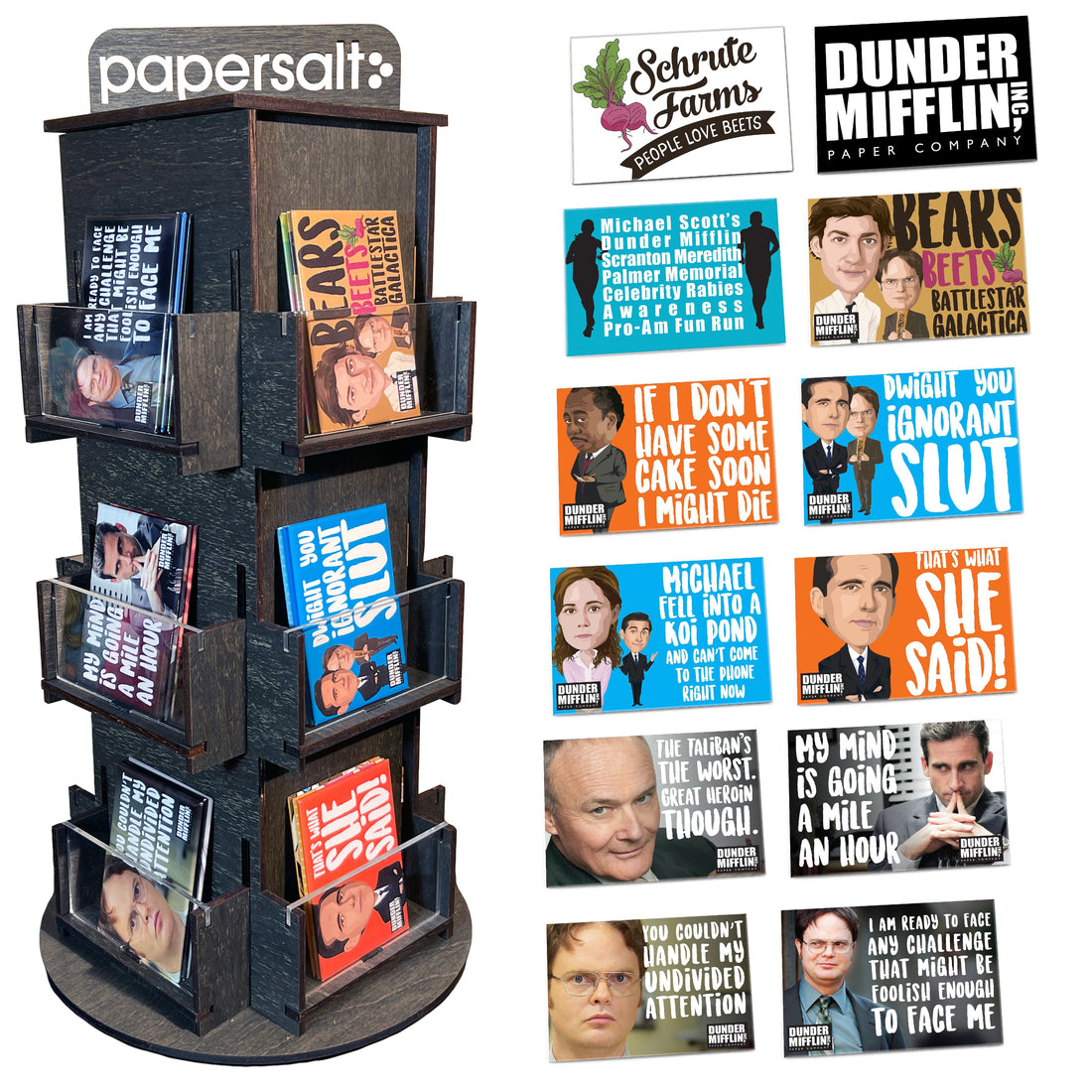 The Office Magnet Display Starter Package
Fill this Magnet Display with 2 packs (6 magnets per pack) of 12 pre-selected magnet SKUs from our The Office collection, and get the spinner FREE (discounted from $70).
Display holds 12 styles total (12 pockets), with 6 magnets per slot. 
12 Per of 12 Magnets:  

 

$396
Display:  $0 (typically $70)
NOTE: Display doubles as a Magnet and Sticker Spinner.
12 magnets per SKU includes back stock.