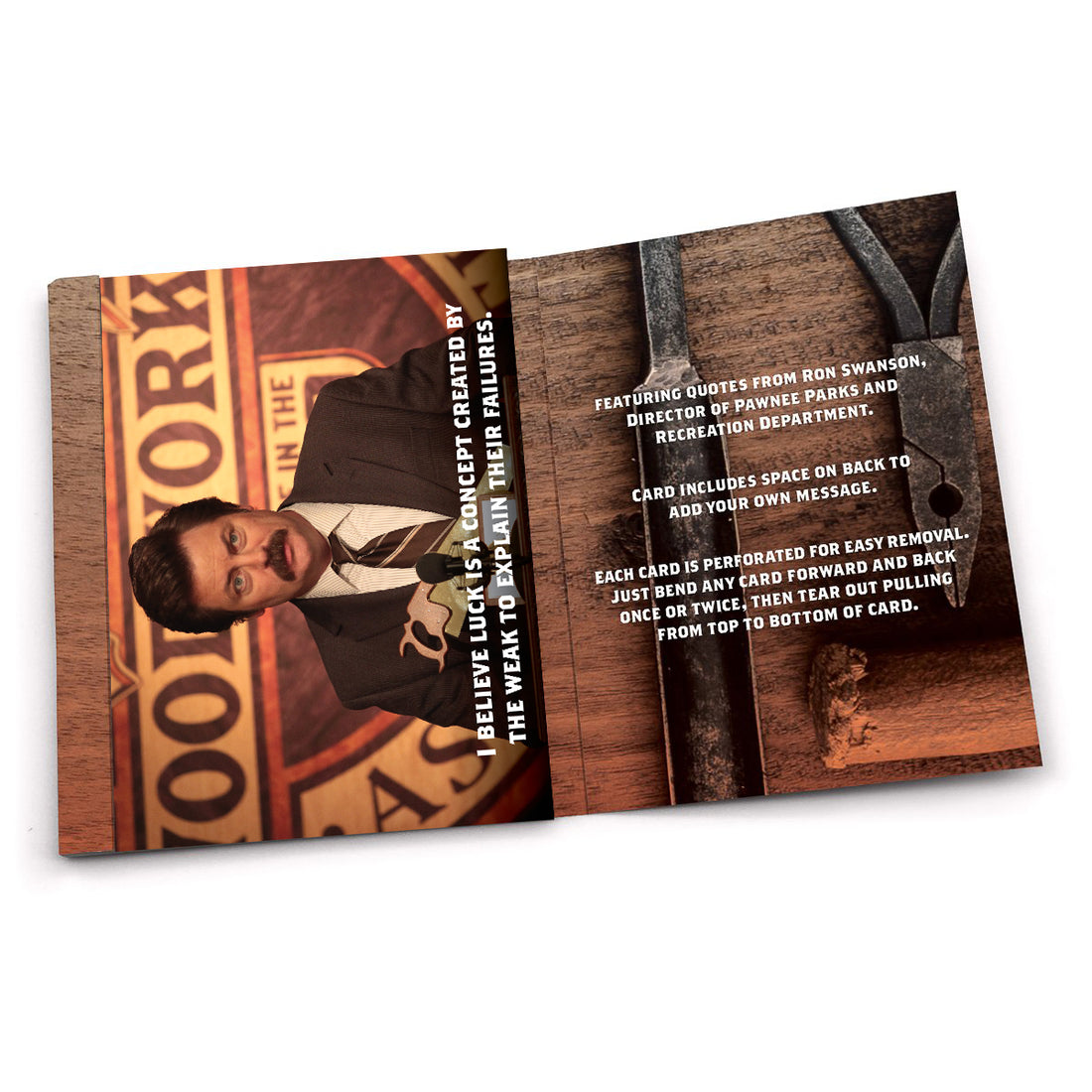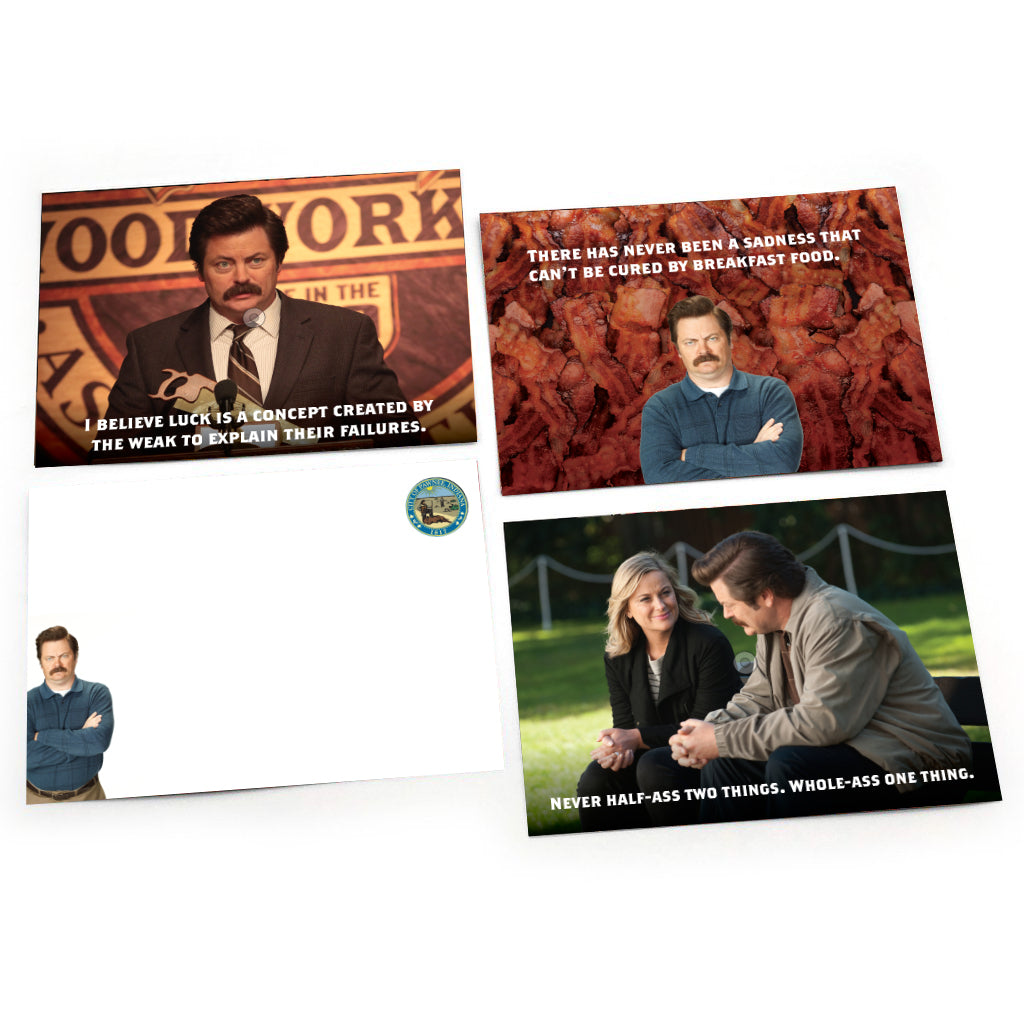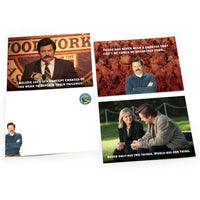 Jumbo Lunch Notes: Parks and Rec, Ron Swanson Wisdom Notes - Pack of 6
Our oversized Lunch Notes style book. I'm a simple man." Notes of Wisdom from Ron Swanson.
This is a collection of quotes from the iconic Ron Swanson. Ron is perhaps the most quotable character on the hit TV Series, Parks and Recreation. Card includes space on back to add your own message. Each book has 20 different tear out cards.
Card size: 4.5x5.5"
Made in the U.S.A.
Single Pack WS: $6.5 | SRP: $13-15