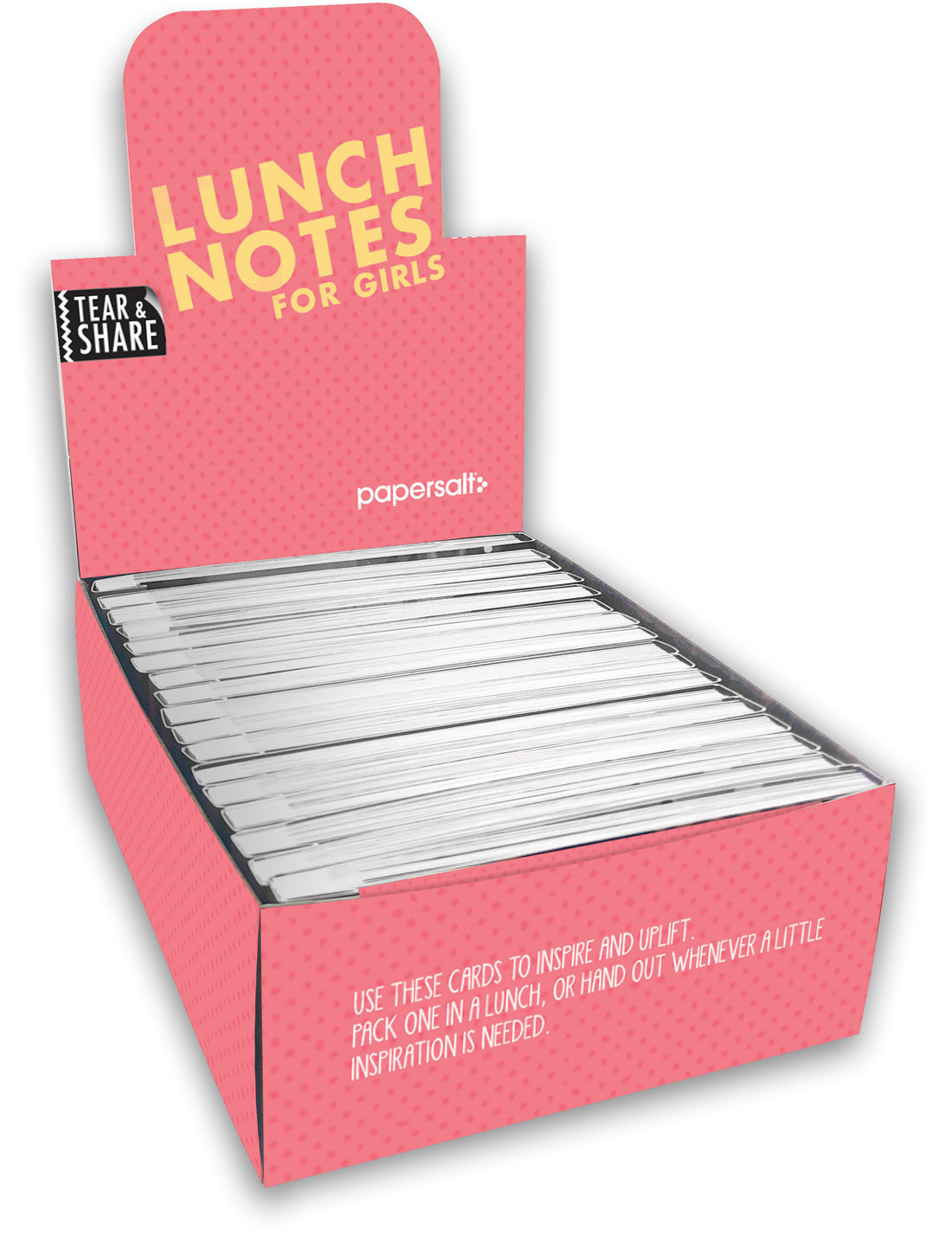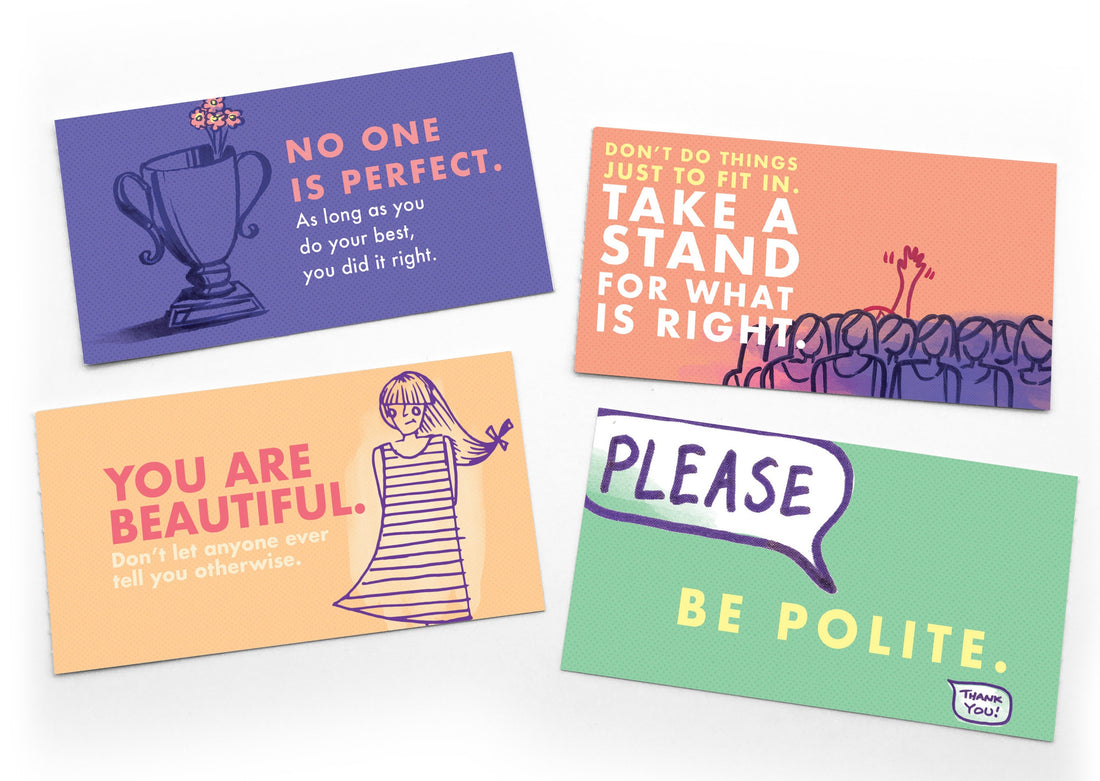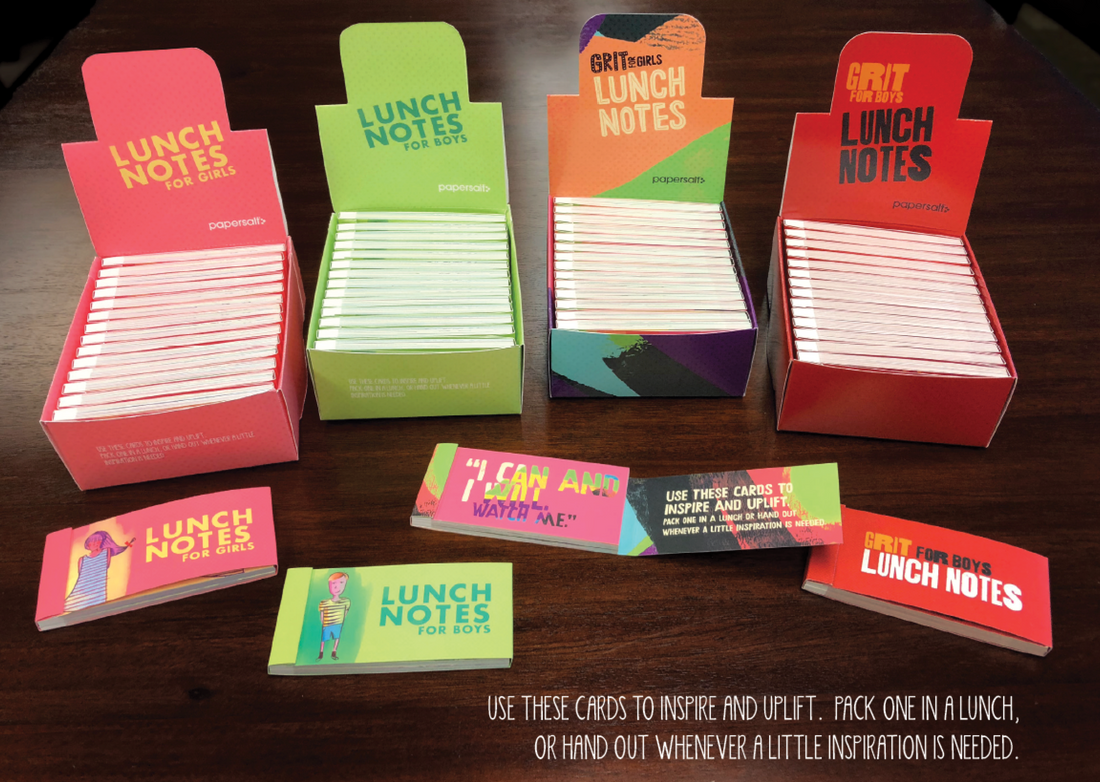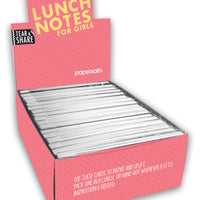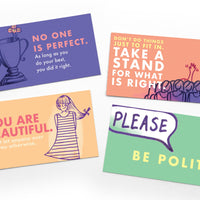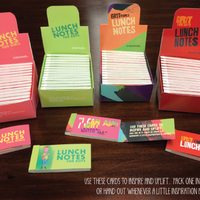 Lunch Notes: Being a Girl - Box of 15
Based on our top-selling book, "Being a Girl".
Comes as a set of 15 packs of Lunch Notes in a branded display box. Each booklet has 20 removable note cards filled with inspirational content and important life lessons on the front, and the backs left blank for personalization. 
Lunch Note card size: 4 x 2"
Manufactured and printed in the U.S.A.
Single Pack WS: $4 | SRP: $8-10