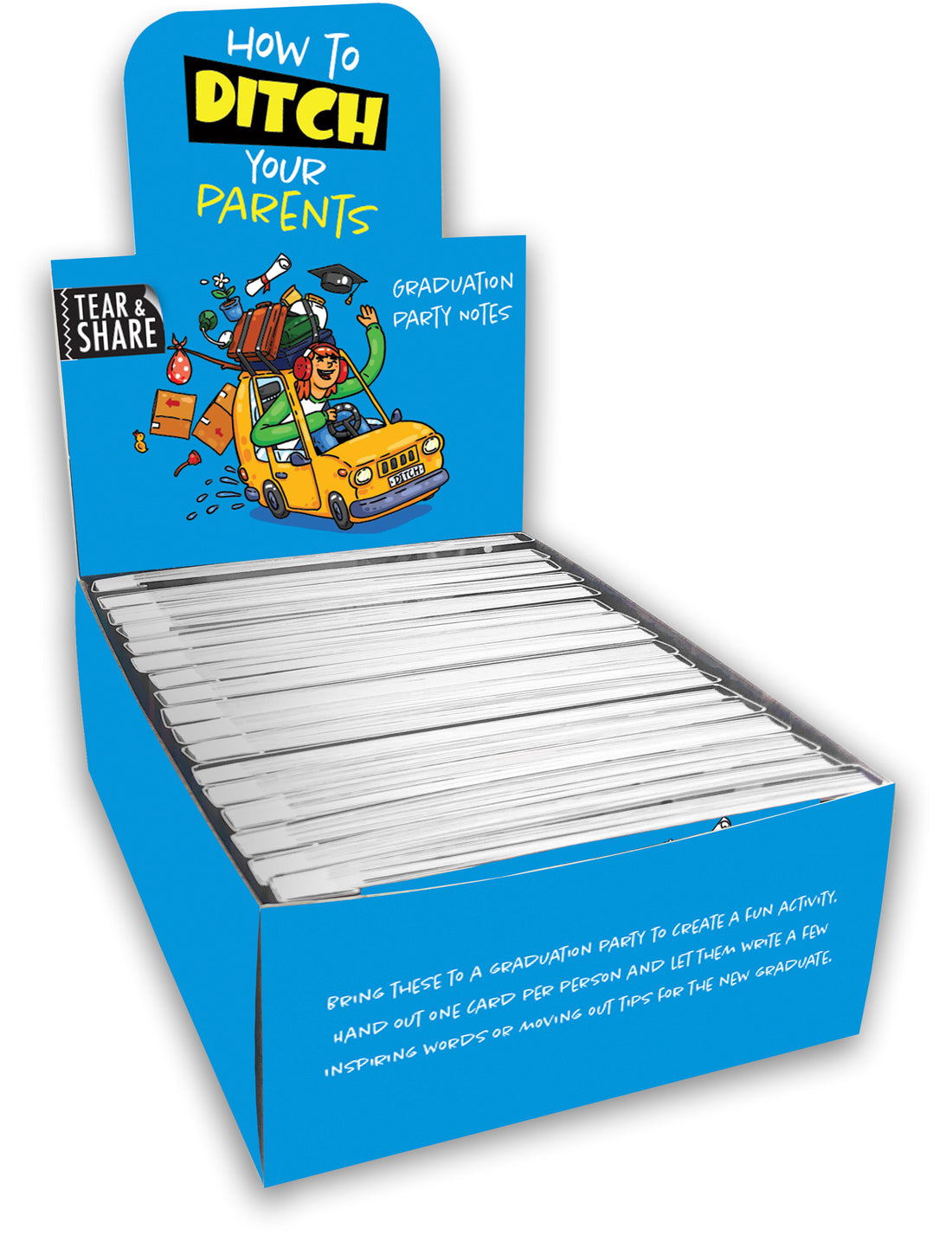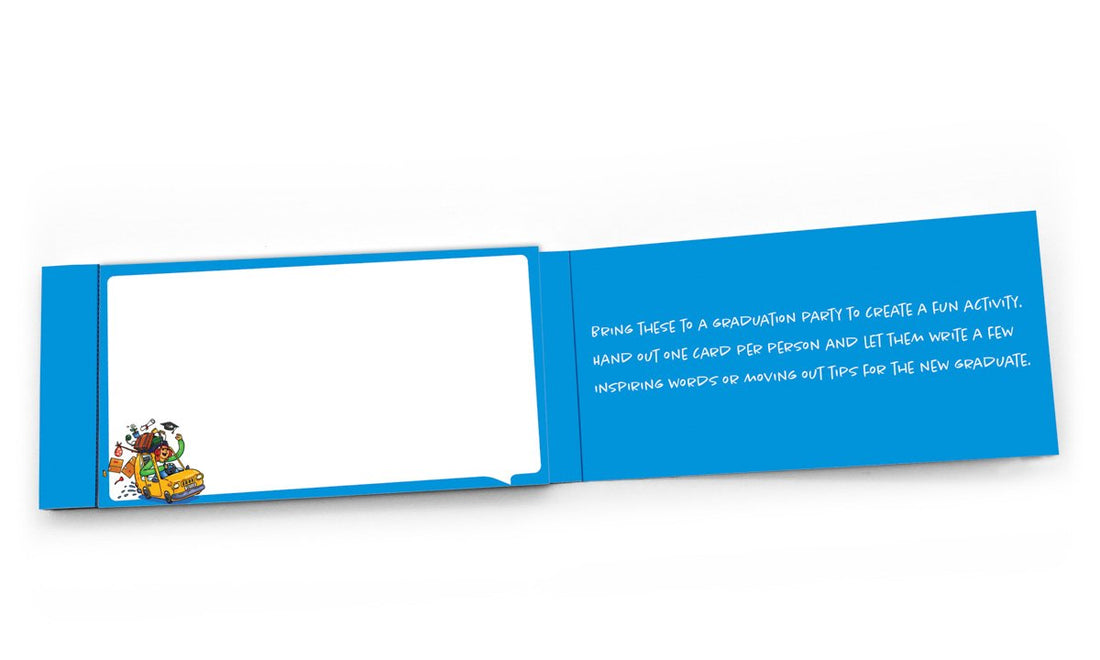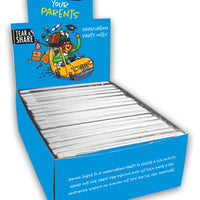 Lunch Notes: "How to Ditch Your Parents" Graduation Party Notes - Box of 15
Based on our original Lunch Notes line. Comes as a set of 15 packs of "Graduation Party Notes" in a branded display box. Each booklet has 20 removable note cards to share words of wisdom, inspiration and advice for high school or college graduates.
Lunch Note card size: 4 x 2"
Manufactured and printed in the U.S.A.
Single Pack WS: $4 | SRP: $8-10