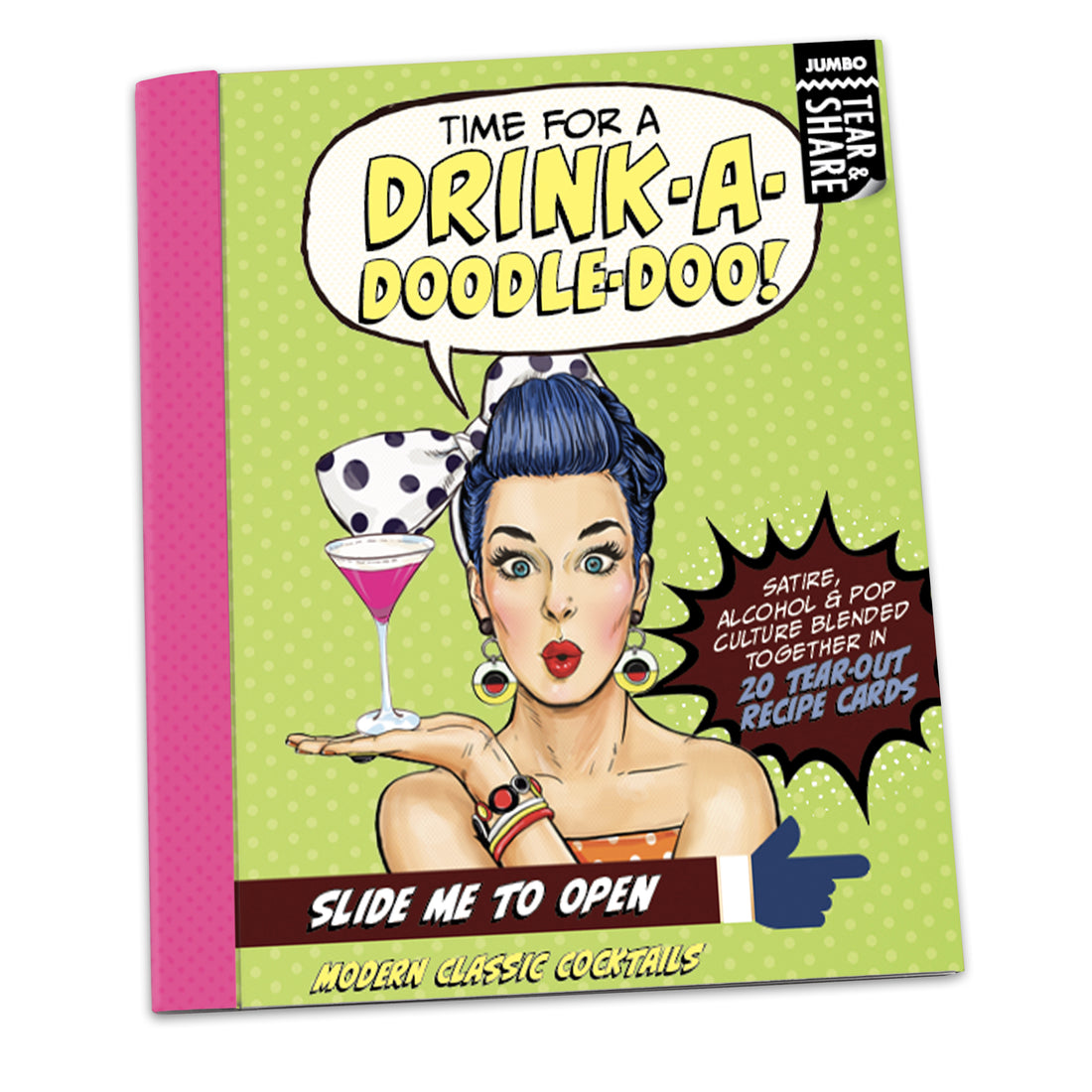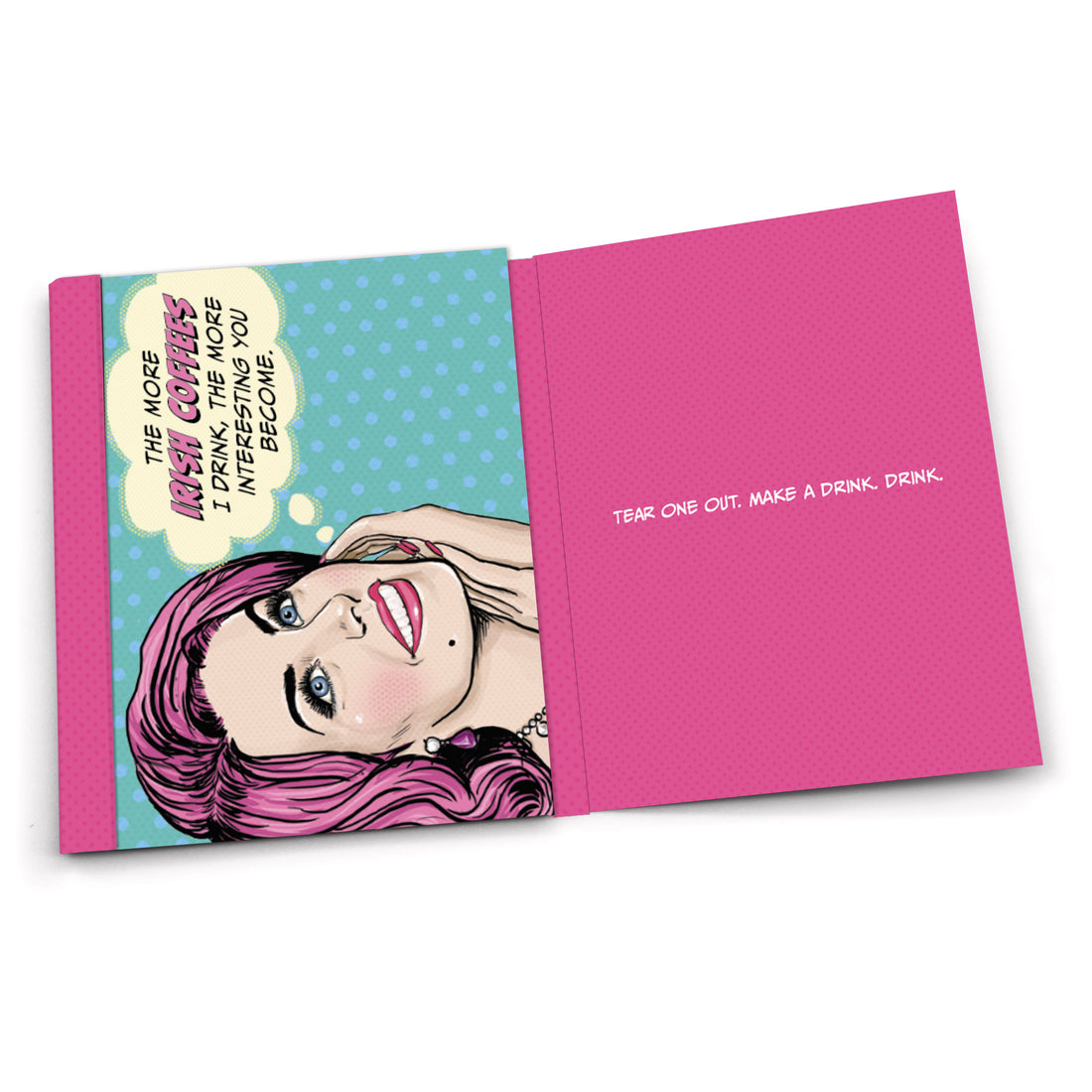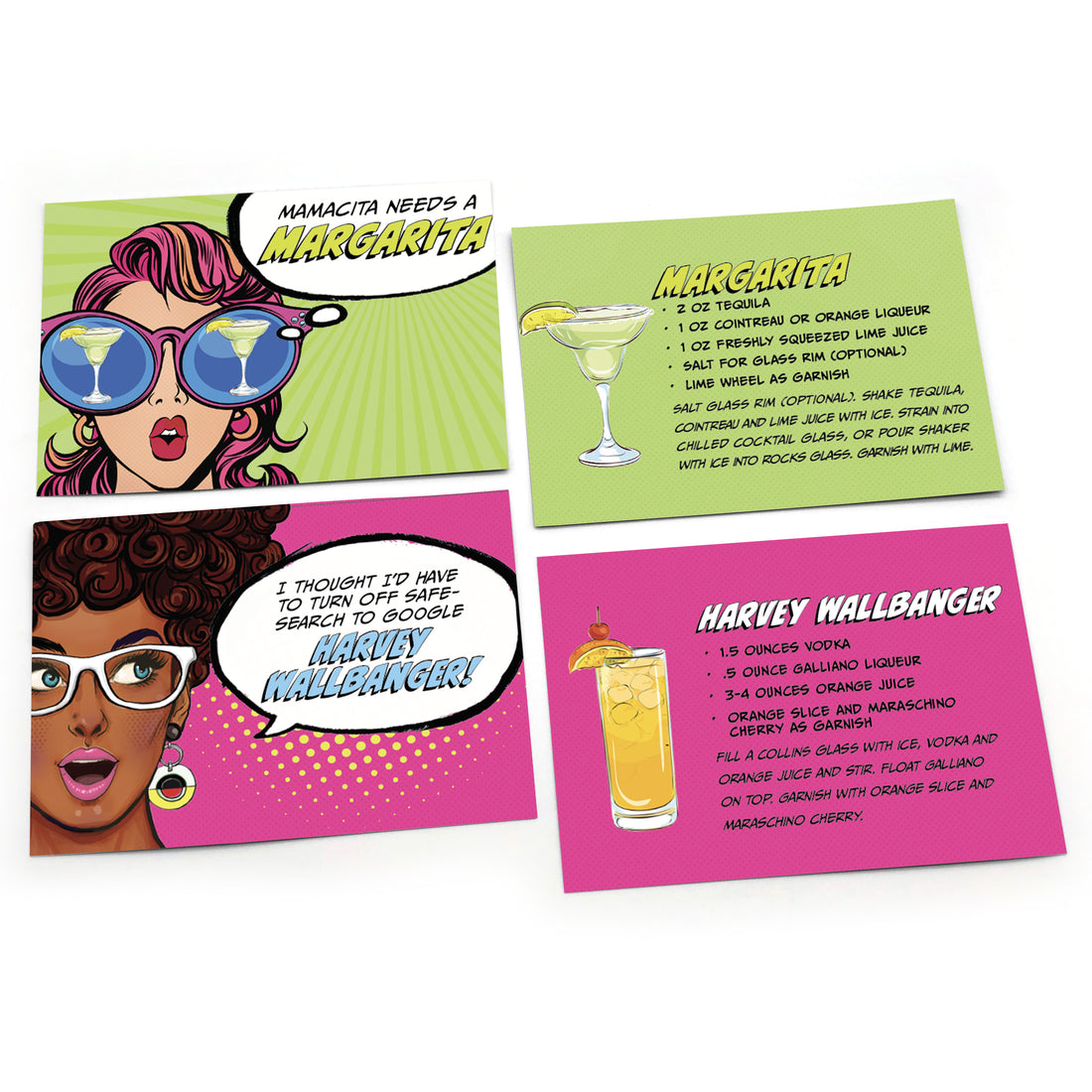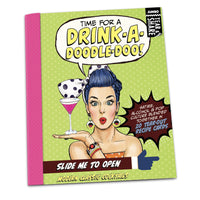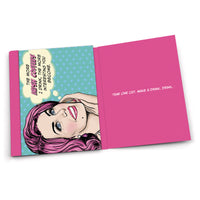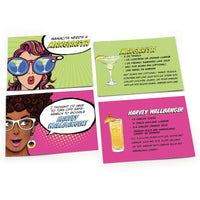 Jumbo Tear & Share: Pop Life, Time for a Drink-a-Doodle Doo! (Woman on Cover) - Pack of 6
"Modern classic" cocktail recipe Jumbo Tear and Share cards. This matchbook style booklet containing 20 removable recipe note cards is sure to impress. Each card has a pop art illustration with a satirical phrase on the front and a "modern classic" cocktail recipe on the back. Tear one out and let them inspire your next gathering, or just at home to create a lively happy hour.
Product Specifics
Size: 4.5 x 5.5"
Length: 20 Perforated (tear out) Cards
This product is printed and manufactured in the U.S.A.
Sold in 6's | Single Pack WS: $6.5 | SRP: $13-15